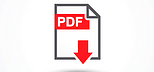 Download product Brochure ITA/ENG
What is a vacuum dryer?
The vacuum dryer consists of various heated worktops, which vary (in our models) from a minimum of 2 to a maximum of 6. The leathers to be dried are laid out on these surfaces. The tables in question are heated, in fact they have forced circulation of hot water inside them, which heats the top, and therefore the hides. The simple temperature would be useless without the intervention of emptiness. During processing, the planes rest against each other and, thanks to the special rubber seals, the surface where the hides are located hermetically closes forming a sealed chamber. Once the top is sealed, the vacuum generation system intervenes by significantly lowering the pressure in the environment where the hides are located (passing from the normal ambient pressure of 1 bar, to almost absolute zero). The vacuum significantly lowers the boiling temperature of the water molecules present in the hides to such an extent that they allow complete drying at very low temperatures (already at 36 ° -40 ° C), preserving the elastic and physical qualities of the skin.
The advantages of our machine:
• Quality stainless steel top with many possibilities in configurations
• Low environmental impact, thanks to our innovative systems, electric absorption consumption is about 20% lower than the competition
• Great respect for the environment thanks to our innovative dry pump system
• Great power of vacuum generation thanks to our combined cycle of new generation pumps